The Lounge
Kim's Travel Routine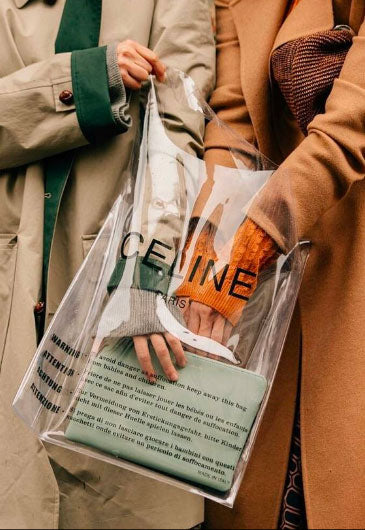 I love being prepared and feel that whether you are a type A or B person, having a travel routine will positively impact your well-being. As someone who usually hops on at least one plane a month, below is my tried and true routine.
3-4 days before a flight, I do a round to ensure I have all my clothes, electronics, and other trip-specific items. I'll refill my travel-sized toiletries (3.4 oz dispensers) and give myself enough time to run errands. In the 3-day zone, I also decide on my airport transport – look up Uber costs or book car service, remind my family and key contacts of my travel window, and lock in plans for animal support. I download movies or tv shows on my iPad as I've learned the hard way not to depend on the back of seat screens working.
The day before a flight, I finish my laundry, pull all my trip selects, and ideally only sort through the maybe pile. My favorite part of my travel prep is running to See's Candies for my obligatory travel day chocolates. I mean when we make it through a travel day obstacle course, we all deserve treats. I always pack my tote with: my Rydir band, 1-2 scarves, my pouch(es) with makeup/ toiletries, iPad, chargers, snacks, wallet, passport,and empty pouches. My suitcase and tote are ready to go, and I've typically left a sticky note with any last-minute add-to-bag items.
Once boarded, I text my kids, BFF, and brother. My father would use flightaware.com to track my trips, and I would always text him before taking off. Unfortunately, he passed away this year, and now my brother and kids have taken over that duty and "keep an eye on me" while in flight.
It is a ritual that brings me joy.
I'm not a fearful flyer. I love to sit by the window and I thoroughly ENJOY takeoff, landing, and all the time in the clouds. Throughout the flight, I drink lots of water, and I'd love to say I eat healthily, but while traveling, I will eat whatever makes me happy and comfortable, it's a free pass. I lean into wellness, constantly using Neosporin on my cuticles and Aquaphor on my lips. I will also use a eucalyptus inhaler to keep my sinuses clear, and it also helps with airsickness. Trust me on a flight, I'm the person you want to be sitting next to. I typically have anything you could need in case of any emergency.
I sit back and enjoy the trip, uninterrupted viewing or listening time. I rarely work on flights as that is my quiet time. Unless I truly need to get in touch with 1 of my 4 kids, I generally don't connect to inflight wifi. I love being able to disconnect.