Frequently
Asked

Questions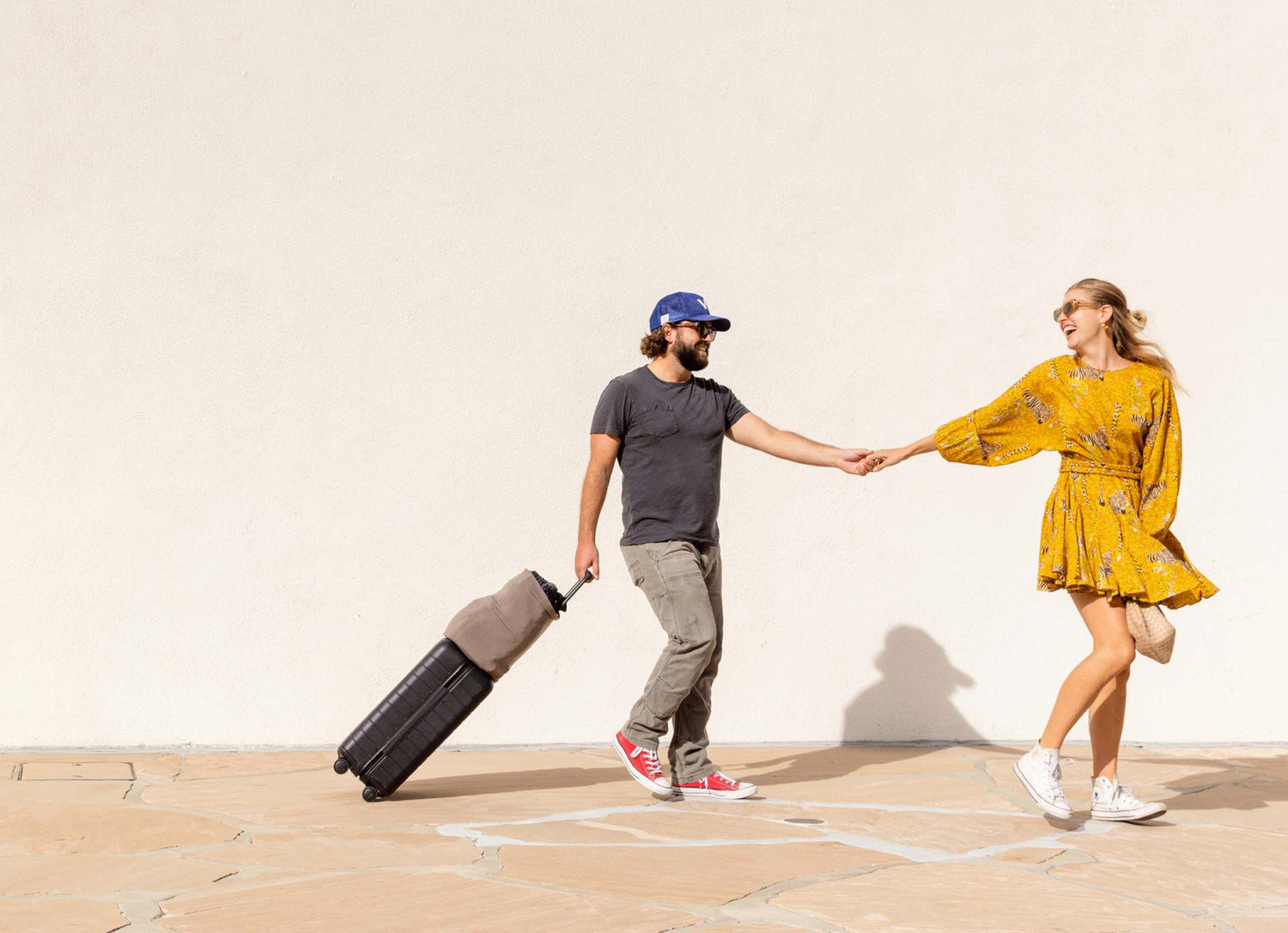 Collapsible content
How do I use the RYDIR Band?

Simply slide the RYDIR Band over your bag, tuck the bottom of the band under your bag, and you're ready to go!
What comes with my RYDIR Band?

Our RYDIR Bands are soft and stretchy patent-pending fabric bands that slide over the travel tote, handbag or duffel you already own!
What kind of bags does the RYDIR Band work with?

The RYDIR Band fits over most handbags, totes, diaper bags, briefcases, backpacks, camera bags, duffels and other carry-ons. Have a question about whether the RYDIR Band will fit your specific bag? Email us at hello@rydir.com or send us a DM via Instagram.
How do I clean the RYDIR Band?

The RYDIR Band is machine washable. Just throw it in the washer and air dry.
Where is the RYDIR Band made?

Every RYDIR Band is thoughtfully manufactured and produced right here, in the USA.
Is shipping free in the United States?

For orders over $48, yes! Any order below that amount will be subject to a small shipping fee.
When should I receive my order?

We ship within 3-5 business days of order via USPS First Class and your item should arrive within 3-5 business days of shipping.
What is your return policy?

We offer a 365-day money-back guarantee on all purchases. If for any reason during that time you are not 100% satisfied with your RYDIR Band, please email hello@rydir.com and we will send you a shipping label and a refund.