The Lounge
How to Fly Into TJ & Exit in SD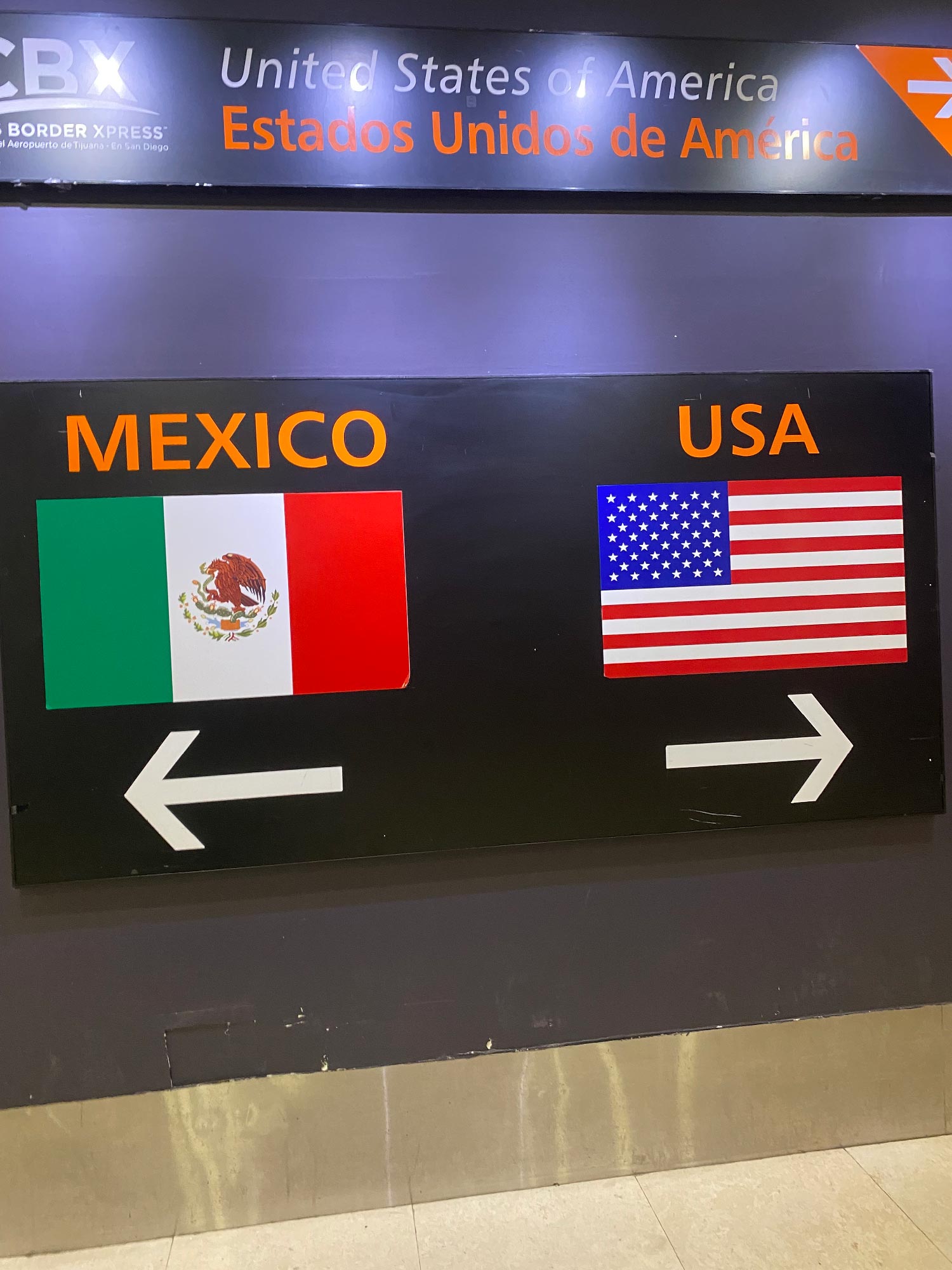 You can fly to the Tijuana Airport, walk through the airport terminal, and exit in San Diego on US soil. A life hack I learned from a friend from Mexico is flying into Tijuana versus San Diego or LA. It costs a fraction of the price and really has no downsides.
When I looked at flights from Cabo to LA, San Diego, or Orange County prices were all $300+ making me question why I was even leaving Mexico. I then checked flying into Tijuana and the flights were literally $30 plus the crossing fee (another $30). Here is how I did it:
I looked up flights from my location in Mexico to Tijuana
I selected a Volaris carrier as I had flown it before, it was a comfortable plane, and I felt at ease with all flight attendants speaking and announcements in English and Spanish
I then went on Volaris to book my flight directly - I noticed 2 options - one to Tijuana and one to cross border express (the cross border express was over $100 more)
Here is the catch - you just select Tijuana and you add cross border express before check-out - it comes up as an option just like adding suitcases and only costs approx $30. Alternatively you can also buy cross border express directly on their

website

.
When purchasing with my boarding pass I did not need to fill out any additional paperwork or information
Ahead of my flight, I received 2 emails: my Cross Border Express ticket as a digital PDF (just like a boarding pass) and a Volaris email for check-in
The day of travel I had my digital boarding pass and border qr code easily accessible (in my case I screenshot both QR codes and also message the PDFs to a family member so they were readily accessible)
When I boarded my flight from Cabo to Tijuana, the whole plane seemed like local Californians - it was basically all Americans looking tanned from a weekend getaway - the secret had gotten out. When deboarding the plane, we walked down steps, got on a bus, and exited at the Tijuana airport terminal which was clean and professional. There were a number of signs leading to the US border so It was crystal clear where to go just as if I was walking to baggage claim.
From the gate, I walked about 5 minutes to the Cross Border Express entrance, simply scanned my ticket just as I would my boarding pass and then I walked another 5 minutes through the terminal. I was not able to notice if it was a building or a bridge, the walk feels like walking through a terminal to the gate. At the end of the path, I went through customs which in my case had a short wait, I then put my luggage on a belt, and stepped out in San Diego. The US end of the airport had a few cafes, clean bathrooms, and an easy area for pickup. I had a friend picking me up who found me instantly, but there were also plenty of Ubers and rides. When preparing for your pick-up, the driver does not need a passport or to go through customs as they pick you up in San Diego. The drive from the airport to my home in Newport Coast without traffic took about 1.5 hrs - the same amount of time as the actual San Diego airport. I highly recommend trying this route and saving the flight money to go towards an extra night at the hotel, a splurge-worthy meal, or massage. I also want to note I am an anxious traveler and avoid budget airlines or any stress inducing travel situations and felt comfortable and at ease the entire journey just as if I were flying from a US carrier. This was the case for myself and multiple friends' experiences, but every aircraft, airline, and circumstance can vary.